---
The first answer for everyone to protect their PC from dangerous boot virus infections, this easy to install PC adapter features patent-pending McAfee Tested and Approved RomShield "Anti-Stealth Virus" technology.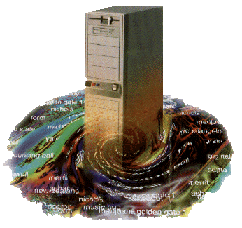 Virus Facts:

Reported viruses are up!
7 out of every 10 PCs will be infected
There are at least 6,000 known computer viruses
70% of reported viruses are Boot Sector viruses
Boot viruses are deadly
It costs hundreds of man hours to rebuild the data
---
Today's Anti-Virus Software offers limited protection.

Only the

prevents viruses from entering your PC.
---
Facts:

100% protection against Boot Viruses
Patent-pending RomShield anti-stealth technology
Anti-Virus Firmware loads prior to boot process, before viruses can overwrite boot files
Delivers non-disruptive, full-time protection that cannot be unintentially disabled.
---
Specifications:
Uses less than 1Kbyte of DOS memory
OS Independent & LAN OS Independent
MS Windows 3.0, 3.1, and Win '95
MGA, CGA, EGA, VGA or SVGA Supported
Disk independent
IBM PC/AT, 286/386/486/Pentium or 100% IBM compatible
Order Number VTISA21
Includes:
Virus Trap ISA Adapter Installation software and instructions
McAfee VirusScan  and Scan 95 software
5 year limited warranty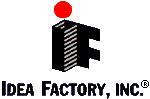 111 Greenbier Drive € Suite 400
Aptos, California 95003
Phone: 408-662-0101
FAX: 408-688-6763


The Idea Factory, The Virus Trap are registered trademarks of the Idea Factory Corporation. Other brands and products may be trademarks of their respective holders. Copyright © 1994,1995 The Idea Factory, Inc. All rights reserved.
---
For more information, send an email to info@tif.com.

Return to MediaCity Home Page