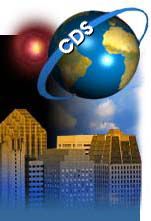 Welcome to CDS
Litigation Communication Consultas


CDS is a litigation communication consulting firm that helps lawyers and client corporations manage litigation with an integrated visual strategy for settlement or trial. We integrate visual strategy with theme development to help lawyers present compelling cases in terms jurors understand and accept.

ILAW, a venture of CDS, will provide indispensable online litigation and information management services for the legal industry - and revolutionize the way lawyers, their professional support teams, and their clients communicate and conduct research.



Fact: Jurors forget an estimated 40 percent of the facts presented in trial. Question: How can you help jurors remember the critical facts of your case?



Fact: 20 percent of people have some form of color blindness. Question: How will your jurors perceive the colors in your demonstrative exhibits?



Fact: Jurors perceive colors and pictures before words - and remember them longer.



Question: What will your courtroom visuals tell jurors?




To access our public FTP site, please follow the following link ftp://ftp.wiifm.com
If you need help acceccing our private FTP site, you will find support and software you need at ftp://ftp.wiifm.com/support/